Student life at the ENSCR is punctuated by a number of events that the students would not miss on any account!
The graduation ceremony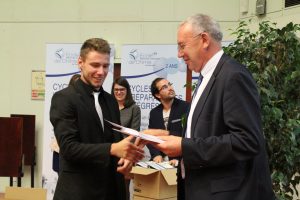 The highlight of the year and eagerly awaited by new graduates, the graduation ceremony takes place every year in late September or early October. Naturally, students' parents are invited.
The programme for the ceremony is as follows:
Introductory word by the Director of the ENSCR
Introduction of the guest of honour by the Chairman of the school's Management Board
 Speech given by the guest of honour with questions from the audience
  Speech by the representative of the final year students 
Speech by the chairman of the past students association of the school
Speech by the Chairman of the school's Management Board and graduates called up in alphabetical order to receive their degrees
The ceremony is concluded by a cocktail party. A party is organised by the Students' Union to which the teachers and the graduates' parents are invited.
The Gala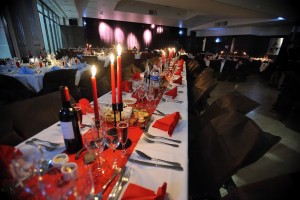 This is certainly one of the events that the engineering students await most eagerly! All the more do because it is entirely organised each year by a group of students.
This event takes place in late January. No less than 250 guests are present every year. Evening dress compulsory!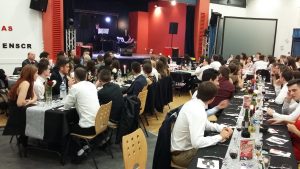 The students in charge of the organisation work for several months to prepare the event (hiring a room, booking a caterer, creating the decoration, layout of the room, entertainment, finding sponsors etc.).
The Rally
There is nothing like making a short tour of Brittany for discovering this wonderful region! Although a tremendous challenge, the Rally is first of all an opportunity to share a week-end with friends. Each team must provide proof of originality, wear fancy dress and customise a float before taking the route into the unknown!
After a treasure hunt throughout Brittany, the students can meet again to celebrate in a rented house to spend a pleasant evening.
At the end of the rally, the teams are ranked according to the score achieved in solving the challenges (the treasure hunt and riddles), and a presentation of prizes to the winners is organised at the ENSCR.
The Freshers' week-end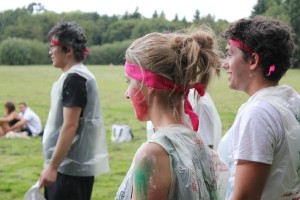 This is a light-hearted week-end where the earlier years welcome new students takes place during September. Students from all years go on a two or three day trip to the Breton or Atlantic coast, to enjoy the seaside and get to know each other through games, mentoring, des sports competitions and social evenings.
The Tournoi Inter-Chimie (TIC) (the Inter-Chemistry Schools Tournament)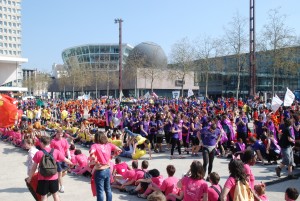 The TIC is a key moment since for several days the 20 schools in the Fédération Gay-Lussac meet for sports competitions.
This also a very good time to meet again their former classmates from the foundation course.
Thematic Chemistry Forums (RTC)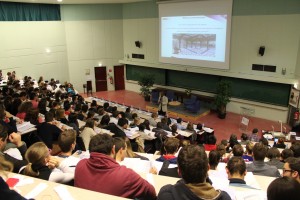 More information here.