Advice to international students and assistance with procedures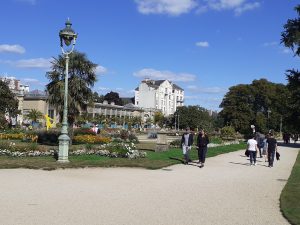 In order to facilitate their integration in Rennes and at the ENSCR, the International Studies and Mobility Service (SEMI) guides international students in their procedures concerning housing, validation of the Long Stay Visa, obtaining the residence permit, social security and insurance. They will be given the Guide de l'étudiant étranger à Rennes.
Programs to learn French
Ecole d'été : The ENSCR organizes a "Ecole d'été in French as a Foreign Language" for all students whose language level is deemed insufficient to follow the different courses in good conditions. This program takes place in August before the start of the academic year. For a real immersion in French life, the students are accommodated in a host family and follow a linguistic and cultural program (25 hours/week) during the whole month. The cost of this program is 1600€ all included (accommodation and language program).
Summer school : this program is co-organized with UCA (Clermont) and started in 2018. Contrary to the Ecole d'été, which is aimed at future preparatory students, this program is intended for all master's level students or 1st year PhD students from all over the world. The package costs about 2000 € for 3-4 weeks and includes courses, cultural visits, full board, transportation in France, etc…  This program is only available in English.
Contact : relations-internationales@ensc-rennes.fr
International Mobiliy Center
The CMI,  International Mobility Center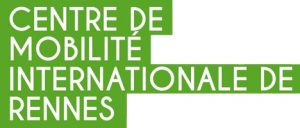 The ENSCR is a member of the CMI, the Center for International Mobility, which provides services to international students, doctoral students and researchers staying in Rennes. Its objective is to welcome incoming students and to contribute to the development of mobility for Rennes students. The CMI helps students to deal with visa/residence permit procedures, social security, taxes,  bank account etc. The CMI also organizes differest cultural events.
Download the guide for foreign students.
Download the guide for doctoral students and international researchers.
Accommodation
Accommodation in "CROUS" residence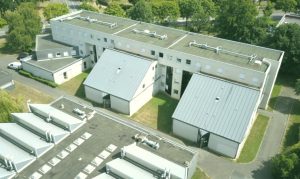 The ENSCR has set up a partnership with the CROUS, the organization that manages student residences. This cooperation allows us to offer some foreign students good housing conditions at a moderate price (from 165 to 245 € per month). However, the number of rooms allocated by the CROUS is very limited.
To book a room at CROUS residence please contact the following address: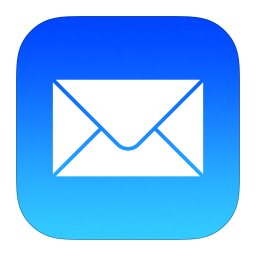 admissions@ensc-rennes.fr
When you arrive, you will have to pay a deposit equivalent to one month's rent, as well as the first month's rent directly to the Residence and you will have to respect the dates set for the payment of rent.
The residence will ask you to provide the following documents upon your arrival
– 2 passport photos
– A certificate of multi-risk home insurance including civil liability, taking effect on the day of your arrival
Social Welfare Offices (CAF)
Social Welfare offices (CAF)
If you live in a university residence or if you rent an apartment, you can apply for financial aid for housing (ALS). This can be obtained by foreign students residing in France for at least 3 months and holding a long-term residence permit.
Please note that in order to receive this aid, you must have a bank account in France. It is strongly recommended to withdraw your application for housing assistance as soon as you have an apartment.
How to obtain this aid ?
You can enter your application on the CAF website: www.caf.fr (under the heading "Students" and "Housing Assistance") or pick up your application at the : Caisse d'Allocation Familiale (CAF), 6 cours des Alliés (near the train station), Tel: 08 20 25 35 10.
You must bring with you
For citizens of the European Union and the European Economic Area :
– health insurance
– proof that your income is sufficient to live in France
– an identity document
For other nationalities (outside the European Union or European Economic Area)
– a copy of your visa and passport
Health insurance
Healthcare insurance office (CPAM)
In anticipation of your arrival in France for your studies, you must request your affiliation to the French social security system by registering on the dedicated website etudiant-etranger.ameli.fr
The ENSCR and the International Mobility Center will be there to help you if you encounter any difficulties during this process. Once you have completed the procedures, keep the provisional social security number that was automatically assigned to you and download your provisional Social Security affiliation certificate. Once the registration is validated, you will be able to download the final Social Security affiliation certificate (certificate of entitlement).
If you were unable to register online, call 36 46 (free service + cost of the call). If necessary, a telephonist will answer you in English.
Europeen citizens

If you are an EU/EEA or Swiss citizen, you can apply for a European Health Insurance Card (EHIC) from the social security organization in your country of origin. As long as the card is valid during your stay in France, this organization will continue to cover your reimbursements. In case of illness, you will only have to pay the co-payment, upon presentation of this card or of the provisional certificate of issuance to health professionals and establishments. You do not have to register on the etudiant-etranger.ameli.fr website.
To be reimbursed for certain health care expenses, you must contact the CPAM of your place of residence and submit the form given to you by the health care professional you consulted.
You are strongly recommended to subscribe to a complementary mutual insurance that will complete the reimbursement of medical expenses incurred.
Insurance
Insurance
When you register, you must send us a certificate of civil liability insurance. This document will allow us to verify that you are covered against all risks during your studies.
If you are doing an internship in France or abroad, you must provide us with a certificate of insurance for civil liability, personal accident and repatriation.
For further information, please contact the following address :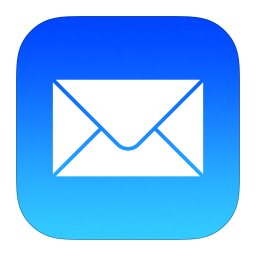 relations-internationales@ensc-rennes.fr