CARNOT AGRIFOOD TRANSITION: a springboard for R&D in agri and agro businesses

The teams from the Rennes Institute of Chemical Sciences based at the ENSCR have been a component of the AgriFood Transition Springboard Carnot since 2016. With 14 other partners, academic research units or technical centers, they respond to scientific and technological challenges resulting from new industrial needs for R&D in sustainable food, for human health and the environment.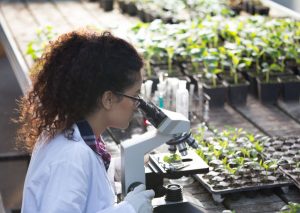 Different types of partnerships are developed by AgriFood Transition to cooperate with companies:
advice and expertise,
technological platform services,
Contractual R&D between laboratories and companies,
national or international subsidized collaborative projects,
establishment of joint laboratories,
CIFRE theses.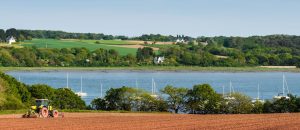 Constituted with the support of the Brittany Region and under the impetus of ACT Food Brittany, AgriFood Transition was labeled Tremplin Carnot at the end of 2016 by the Ministry of Higher Education and Research. This structure has thus joined a national network of 38 Carnot Institutes which carry out more than 50% of the R&D financed by companies engaged in public research.
To find out more, visit www.agrifood-transition.fr