In order to encourage the school's students to take up a sport, the BDS (bureau des sports – Sports Office) provides support and information. It is in contact with the BDS from other engineering schools on the Rennes campus so can inform students about the various sporting events organised by the schools.
Sports meetings are organised every saturday afternoon for ENSCR students in a specially designed room. Preferential rates are given for sports played in the Beaulieu campus.
The teams
 Sporting activities are offered by the students: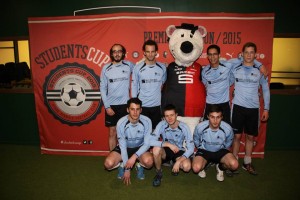 Football (men and women): the team is registered in the university championship. About fifteen players meet every Tuesday on the Beaulieu pitch for training.
Handball (men and women)
Volleyball (men and women)
Basketball (men and women)
Badminton (men and women)