ENSCR offers an offer that is part of lifelong learning, through reception, information and advice to help build the professional project and individualized training path. It is aimed at:
– employers (private or public) wishing to develop the skills of their employees
– people (employees, job seekers, liberal professions, etc.) wishing to acquire or develop a qualification, to develop their professional experience.
Validation of Acquired Experience (VAE)
To ensure your employability, evolve in your professional career: opt for VAE!
Anyone, whatever their age, nationality, status and level of training, who has at least 1 year of experience directly related to the certification in question, can claim the VAE. This certification which can be a diploma, a title or a certificate of professional qualification must be registered with the RNCP.
The ENSCR delivers by the VAE the chemical engineer diploma, registered with the RNCP.
Find all the information (admissibility, funding, etc.) on the VAE portal.
Constitution of the file
Contact the Industrial Relations manager

either by phone on 02 23 23 80 61 or by email à relations-industrielles@ensc-rennes.fr


Then submit your admissibility file

to the Industrial Relations manager. The application must include a cover letter detailing the professional experience and skills acquired, a detailed CV, photocopies of the diplomas obtained and a forecast of the financing plan.
Fill in the form "request for admissibility to the VAE", and send it dated and signed with all the documents requested to the person responsible for industrial relations.
Financial aid
To find out what aid you can claim to finance your approach, consult the tool sheet on the VAE portal.
If you cannot benefit from the payment of training costs, the ENSCR offers payment facilities.
Délivrance du diplôme
The chemical engineer diploma is awarded after the defense of a professional dissertation carried out before a jury.
VAE TESTIMONIALS
Pascal Auffray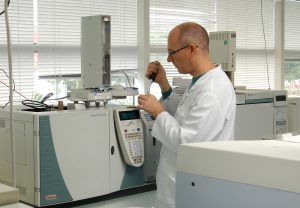 "I returned to working life after obtaining a DUT in chemistry in 1991. I got my start in the ENSCR laboratories for a few months. Subsequently, I worked in various R&D laboratories and since 1998, I have been working at Protéus, a PCAS subsidiary based in Nîmes. Over the years, I have developed skills ranging from analytical chemistry, to organic synthesis, biocatalysis and molecular biology. My evolution within the company was progressive and for a few years, I have been project manager. I wanted to obtain the diploma of chemical engineer to enhance my years of experience and to have a diploma that corresponds to the position I currently hold. It is towards the ENSCR that I went because the education provided is related to my skills. I presented my project to a jury which accepted my admission to school. Tools such as online courses and access to bibliographic databases were made available to me for writing a dissertation. "

Stéphanie Mourier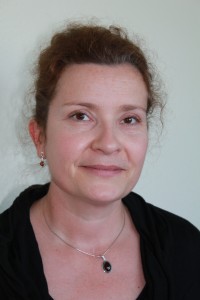 "I have been working for 15 years in the field of industrial water treatment in the" Water solutions "division of the BASF group based in La Courneuve. Basically, a 3-year graduate of a higher technician specializing in water treatment and analysis, I was in an executive position. I wanted to validate this status with a diploma corresponding (Bac + 5 engineer) to my responsibilities and my skills. I chose the ENSCR for its specificity in my field and put together a VAE dossier. With a planning arrangement that allowed me to continue working, I followed courses for several months and wrote a micro-thesis, defended at the end of the academic year. The school fully supported me in my approach and links have been forged with my company. "

Continuing education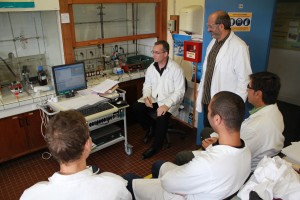 Our continuing education offer consists of sessions combining face-to-face practical training and distance learning.
We adapt the training to your request and according to your availability. Among the companies that participated in our training: Total, Le Vapoteur Breton, Daniel Jouvance, Pierre Fabre Cosmétique, Yves Rocher DG Groupe, Chryso, Eichrom,…
For any request, it is necessary to contact us in order to work out the chosen route together.
relations-industrielles@ensc-rennes.fr
ou 02 23 23 80 68