The School welcomes international students in a wide variety of contexts and programs, whether they are semester-long academic exchanges or complete training programs (exchange period, double degree programs, Erasmus+, laboratory internships, etc.).

Today, we welcome about twenty nationalities from all over the world at the ENSCR.
Pre-Integration Semester (PIS)
This semester is intended for international students who have just obtained in their country the diploma or exam giving access to higher scientific studies, but who have no or very little knowledge of the French language. The pre-integration semester (PIS) takes place from mid-February to mid-June. At the end of the semester, students enter the international Chem.I.St program of the Federation Gay-Lussac in Clermont-Ferrand, Lille, Pau, Rennes or Strasbourg.
You will find more information and the application form to download here.
Contact: admissions@ensc-rennes.fr
International Undergraduate Chemistry Program
CHEM.I.ST PROGRAM
The Chem.I.St® (Chemistry International STudies) Program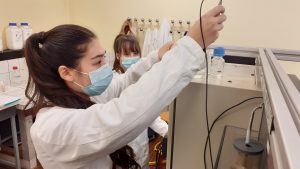 The Chem.I.St® (Chemistry International STudies) program is intended for international from scientific secondary education in their country of origin. The class is composed of international students and French baccalaureate graduates (general baccalaureate with a scientific focus). At the end of the two-year Chem.I.St program, students have access, without competition, to the engineering programs of the 20 member schools of the Federation Gay-Lussac in order to obtain an engineering degree and a master's degree.
More information on the Chem.I.St international program here.
Application for international students
The admission of foreign students to the Chem.I.St program is selective. Candidates must have an excellent scientific level and a prior knowledge of the French language. To apply for this program, international students must register on the Parcoursup platform between January and March of the current academic year. If the procedure for obtaining a French student visa in your country requires it, you must also register on the Etudes en France platform.
More information on Parcoursup application procedure here.
Contact: admissions@ensc-rennes.fr
International students welcome
The ENSCR provides a personalized assistance for all students admitted to the Chem.I.St® program in housing, residence permit etc.
Renata, student in Chem.I.St, coming from Brazil
To find out more about the Gay-Lussac Federation
Anh Minh Nguyen (VIETNAM)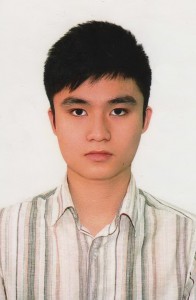 « Having obtained my high school diploma in Vietnam in 2010, I chose the Chem.I.St ® program in Rennes, which is a unique opportunity for international students who want to become Engineer in chemistry. The program offers a solid scientific foundation and is open to a variety of languages and cultures.
Engineering Program
ENGINEERING PROGRAM
More information on the engineering program
Application for international students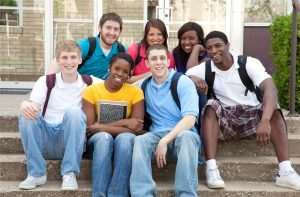 Students must download, fill in and send an application form before  May 31st for admission in September or before October 15th for admission in December/January to
Ecole Nationale Supérieure de Chimie de Rennes – Admissions Cycle Ingénieur, 11, allée de Beaulieu – CS50837 – 35708 Rennes cedex 7 – France – Téléphone : +33 02 23 23 80 05 – admissions@ensc-rennes.fr
Application for students from the European Union
Students wishing to study at ENSCR as part of an exchange program must fill out the dossier exchange application form.
Students wishing to submit an application in the 1st or 2nd year of the engineering program (outside of an exchange program) must fill out the dossier Foreign student application form.
Application for students from the following countries : Algeria, Argentina, Benin, Brazil, Burkina Faso, Burundi, Cameroon, Chile, China, Colombia, Comoros, Congo Brazzaville, Côte d'Ivoire, Democratic Republic of Congo, Djibouti, Egypt, Gabon, Guinea, India, Indonesia, Iran, Japan, Kuwait, Lebanon, Madagascar, Mali, Mauritania, Mauritius, Mexico, Morocco, Peru, Russia, Senegal, Singapore, South Korea, Taiwan, Togo, Tunisia, Turkey, United States and Vietnam.
If you are from one of the countries and regions listed above, you must submit your application via the Études en France platform.  As soon as we receive your application via Études en France, we will send you an application form which you must return by e-mail.
In the engineering program, TOEIC preparation courses are provided, which are essential for obtaining the diploma. French as a foreign language is taught to all international students during their stay in Rennes.
More information about admission to the engineering program here.
Contact: admissions@ensc-rennes.fr
Master Programs
Possibility of a Master's program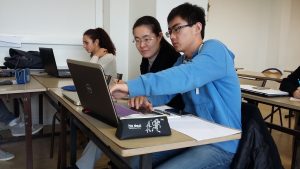 In addition to their engineering program, foreign students can follow Masters programs in three specialties preparing them for research careers:
Molecular Chemistry
Solid and Materials Chemistry
Water Quality and Treatment (QuaTrO)
These double degrees require dual registration (Engineering program and Master program).
These Master programs are co-accredited with the University of Rennes 1. Therefore, we invite you to contact the latter directly.
PhD Studies
DOCTORAL DEGREE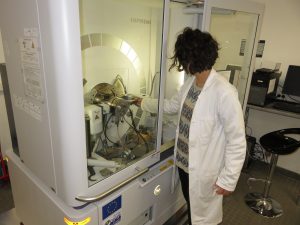 Doctoral studies for international students.
Research is a fundamentally international activity. All the ENSCR laboratories are aware of this and have developed dynamic and productive international collaborations which take the form of
– co-supervision of theses
– hosting of post-doctoral students
– involvement in European research programs
– first class international publications
– international patent applications
The School's Research and Partnerships Department assists research teams to facilitate their international cooperation and meet their needs. The International Studies and Mobility Department assists doctoral students with the administrative registration process. The Language Department provides French as a Foreign Language courses for all foreign doctoral students and researchers.
For more information, click here.
Tuition fees
Individual application
The tuition fee for students from the European Union, the European Economic Area (Norway, Iceland, Liechtenstein), Monaco, Andorra, Switzerland, and residents of Quebec is 601 € per year (2021-2022 rate).
Students from outside the European Union will have to pay a differentiated registration fee which amounts to:
2770 € per year for the Chem.I.St program
3770 € per year for the Engineering program
More information on differentiated fees can be found here.
There are many scholarships available for international students to help finance their studies in France. You can find more information here.
Partial or total exemption from the differentiated fees may be granted to certain students upon decision of the International Relations Commission. This exemption is not guaranteed.
If you wish to apply for an exemption after your admission, please contact relations-internationales@ensc-rennes.fr.
Application as part of an exchange program
If you come as part of an exchange program (Erasmus or other partnership) you do not have to pay the tuition fees at ENSCR but only at your sending institution.
Découvrez l'ENSCR à travers des vidéos
For further information, please contact the following address :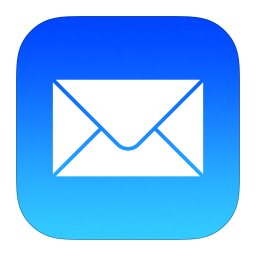 relations-internationales@ensc-rennes.fr