The School welcomes international students in its study cycles and in a wide variety of contexts and programs, whether they are semester-long academic exchanges or complete training programs (single exchange period, double degree programs, Erasmus+, laboratory internships, etc.). Foreign students find at ENSCR very good conditions for the realization of their project.
Today, about twenty nationalities from all over the world live their daily lives at the ENSCR.
The study cycles
THE PRE-INTEGRATION SEMESTER
THE PREPARATORY CYCLE
The Chem.I.St® (Chemistry International STudies) cycle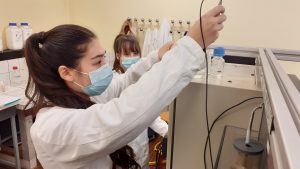 The Chem.I.St® cycle makes the ENSCR an engineering school resolutely open to the world. The aim of this original program (1/2 French students – 1/2 foreign students) is to attract the best foreign students from scientific secondary education in their country of origin and to train them for two years (4 semesters) with French baccalaureate graduates (general baccalaureate with a scientific focus).
Based on a high level scientific education and a solid general and linguistic training, the "Chem.I.St®" provides young scientific talents with an incomparable human experience where interculturality is lived on a daily basis.
At the end of the two-year Chem.I.St® program, students have access, without competition, to the engineering programs of the 20 member schools of the Fédération Gay-Lussac in order to obtain an engineering degree and a master's degree.
Admission procedure for foreign students to Chem.I.St®.
The admission of foreign students to the Chem.I.St® program is selective. Candidates must have a very good scientific level and a prior knowledge of the French language. The minimum level required in French is B1 (according to the competence grid of the Common European Framework of Reference for Languages).
Individual candidates are recruited through a competitive examination based on a portfolio and an interview. More information on the following link: admission to the preparatory cycle.
More information on the Chem.I.St® admission procedure
Reception of Chem.I.St® students
The ENSCR provides a personalized welcome for all students admitted to the Chem.I.St® cycle and assistance with all the steps required for their integration into their new environment (housing, residence permit, bank, etc.).
3 questions from the FGL to Renata, student in Chem.I.St, coming from Brazil
To find out more about the Gay-Lussac Federation
Anh Minh Nguyen (VIETNAM)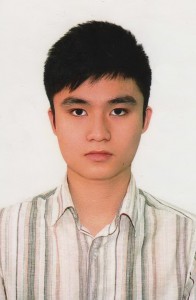 « Having obtained my high school diploma in Vietnam in 2010, I chose the Chem.I.St ® program in Rennes, which is a unique opportunity for international students who want to become Engineer in chemistry. The program offers a solid scientific foundation and is open to a variety of languages and cultures.
THE ENGINEERING CYCLE
More information on the engineering cycle
Admission procedure for foreign students in the Engineering Cycle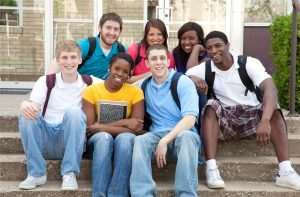 Students must download, fill in and send an application form before March 15th for the March committee and before May
31st for the June committee to the ENSCR International Studies and Mobility Department.
Students wishing to do part of their studies at the ENSCR as part of an exchange program must complete the exchange application form.
Students wishing to submit an unsolicited application in the 1st or 2nd year of the engineering cycle must complete the Foreign student application form.
Please note! Candidates who have submitted an application via Études en France must also send us an application form.
Our best foreign students, generally from the Chem.I.St cycle, are presented to the EIFFEL scholarship program. The School regularly has winners. For more information on the EIFFEL program, visit the Campus France website.
In the engineering program, students are given preparation courses for the TOEIC exam, which is essential for obtaining a diploma. Modern language 2 is optional.
A French as a Foreign Language course is offered to all exchange students during their stay in Rennes.
More information on admission to the engineering program.
Possibility of a Master's program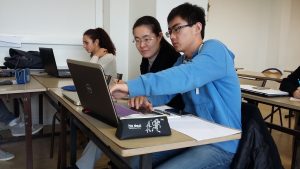 In addition to their engineering course, foreign students can take Masters degrees in three specialties preparing them for research careers. These double degrees require dual registration. Here is the list of Masters available for ENSCR students:
There is also the possibility of doing a Master's degree in Management and Business Administration in conjunction with the Rennes Institute of Management.
These Masters can lead to co-supervision of a thesis
THE DOCTORATE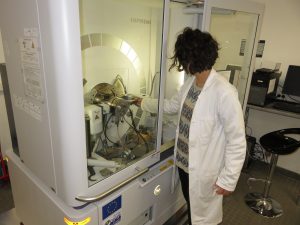 Doctoral studies for foreign students.
Research is a fundamentally international activity. All the ENSCR laboratories are aware of this and have developed dynamic and productive international collaborations which take the form of
– co-supervision of theses
– the hosting of post-doctoral students
– involvement in European research programs
– first class international publications
– international patent applications
The School's Research and Partnerships Department assists research teams to facilitate their international cooperation and meet their needs. The International Studies and Mobility Department assists doctoral students with the administrative registration process. The Language Department provides French as a Foreign Language courses for all foreign doctoral students and researchers. For more information, click here.
Course programs to learn French
école d'été : The ENSCR organizes a "Summer School in French as a Foreign Language" for all students whose language level is deemed insufficient to follow the different courses in good conditions. This "School" takes place in August before the start of the academic year. For a real immersion in French life, the students are accommodated in a host family and follow a linguistic and cultural program (25 hours/week) during the whole month. The cost of this program is 1600€ all inclusive (accommodation and language program).
Summer school: this program is co-organized with UCA (Clermont) and started in 2018. Contrary to the summer school, which is aimed more at future preparatory students, this program is aimed at all master's level students or 1st year phD students from all over the world. The package costs about 2000 € for 3-4 weeks and includes courses, cultural visits, full board, transportation in France, etc… You will find more information by clicking here (program only available in English).
Discover the ENSCR through videos
For further information, please contact the following address :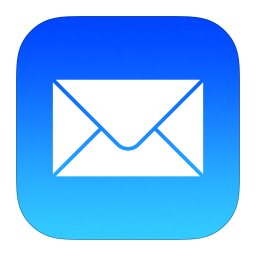 relations-internationales@ensc-rennes.fr